Saving for Christmas Gifts
May 07, 2022
Christmas is a time for giving, and many people like to get their loved ones the best gifts possible. However, this often comes at a cost - both financially and in terms of stress levels!
In this article, we will discuss some tips on saving for Christmas gifts. We will also provide some ideas for inexpensive but thoughtful presents that your friends and family will love.
So don't wait - start saving today to have a Merry Christmas without breaking the bank!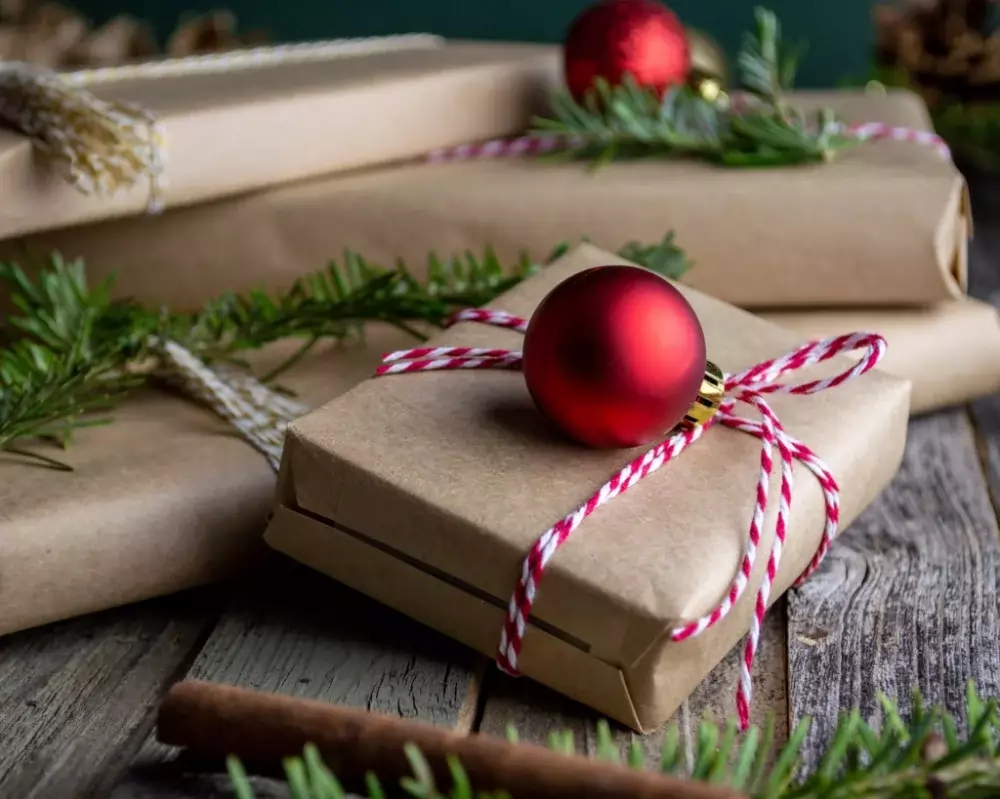 The importance of saving for Christmas
Christmas is a time for family, friends, and fun, but it can also be a time of financial stress. A recent study shows that 32% of people feel financially stressed at Christmas.
This may be due to the fact that many people spend more than they planned on buying presents.
Another thing to keep in mind is that other expenses often go up during the Christmas season, such as food, travel, and decorations, which bring more stress to your financial goals. So make sure you account for those costs when creating your savings plan.
One of the best ways to reduce the financial stress of Christmas is to plan ahead your year's spending and save for it throughout the year. This can help you stay within your budget and avoid having to use your credit cards. Regardless of which credit card rewards you might have, it's not worth it.
Another advantage of saving for Christmas is that you can buy better presents if you have money saved up.
It's important to remember that Christmas is only one day out of the year. Try not to let it ruin your finances for the entire year.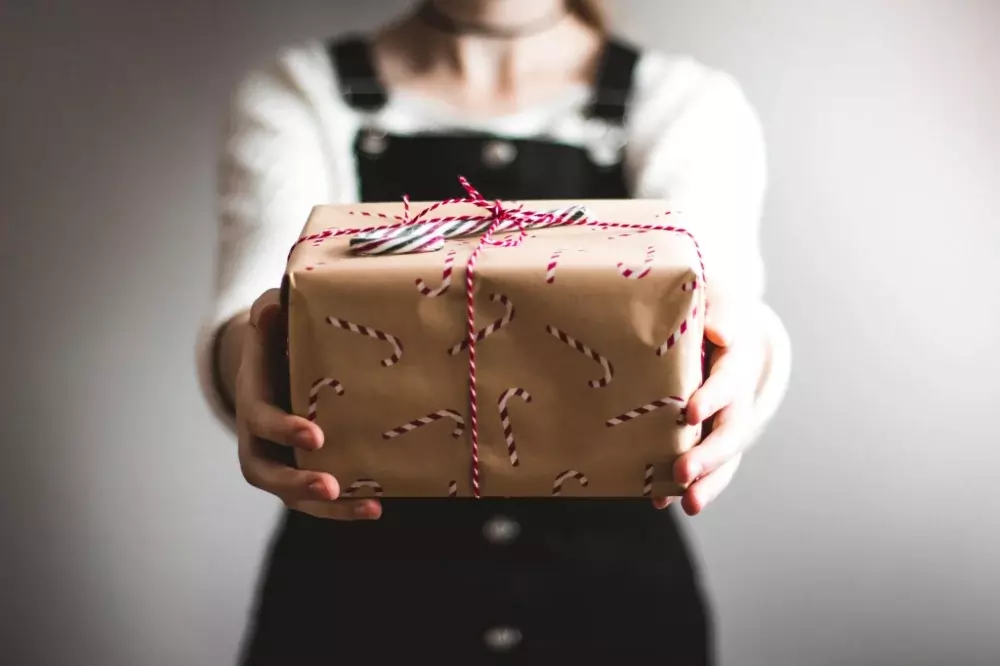 Tips to help you save money for the holiday season
The holiday season is quickly approaching, and with it comes the need to save for gifts. Here are a few tips to help you get started.
One of the best ways to save is to start shopping early. You can get a better deal in many stores if you start shopping early. Additionally, if you shop early, you can spread out your spending over several months, which will help reduce the strain on your wallet.
Another way to save money is to take advantage of store sales when shopping online. Stores often have sales around Black Friday and other major holidays, so it's a good idea to keep an eye out for them every now and then while shopping online. Additionally, many stores offer discounts if you use their credit cards, but be aware that using a credit card to finance your monthly expenses while you buy gifts is not advisable.
The best way to save money for Christmas gifts
The quicker you save for going on the holidays, the more comfortable it becomes. Too much time goes by for gifts in November.
They use credit cards in a panic to get Christmas money until April of the next year when they do not have enough money. I don't understand that.
Make the Most of Every Dollar! I don't have a problem with stress. Just be prepared, and you won't have this mess. What is the best method of doing so? Get ready for savings in January, and that way, you'll make sure you save enough by the end of the year. But if you just started saving money for Christmas in December, you don't be surprised if you don't have enough money.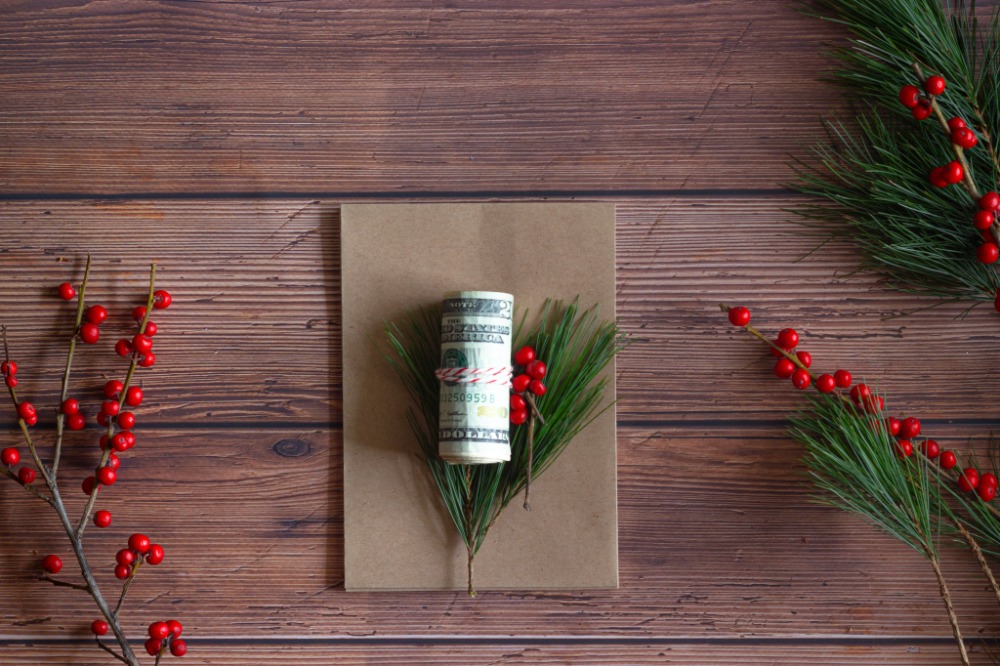 Calculate how much money you need to save
The holiday season needs to be planned well. How much is spending too much money? Before you start spending money buying Christmas gifts and all other related Christmas expenses, you will need to prepare a Christmas Budget.
Make a shopping list based on the people to whom you should give gifts (including children's teachers!) Create an appropriate amount for each person on your plan.
Write down the total amount of your holiday expenses. Invest the extra cash for decorations, Christmas tree, activities, and pictures of Santa. These prices are incredibly high!
Expenses to consider when creating your Christmas budget
First, you have to think about all the costs in the Christmas budget. It is easy to make something as simple as wrapping paper and boxes.
The gift wrap you purchase from Dollar Tree or Dollar General Store may help you cut costs on the items.
You can also consider transportation expenses such as gasoline, lodging, and flights.
You can make reservations online and make a reservation for a better rate at travel fairs.
Remember that you will have to consider the costs to get everything you have to buy.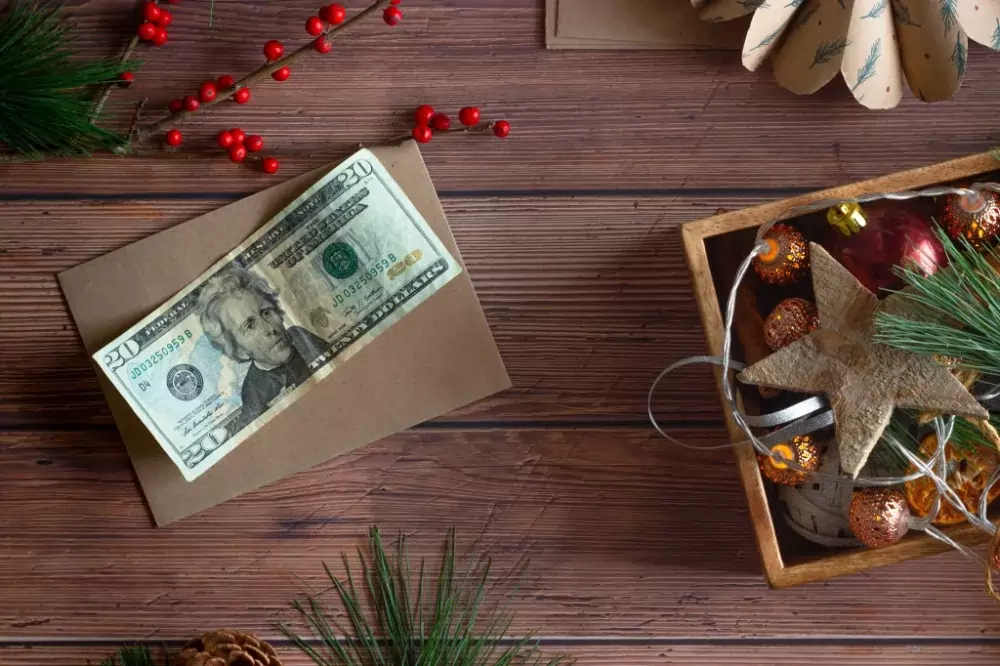 Make a list of who you are buying gifts for and how much you need to save
First, find out who you want people to gift for or the amount you will be willing to pay. I'd add any travel you can expect or expenses arising such as food during your holidays to my list.
November is a typical time of the selling season, and you could find very great deals if you didn't grab these items yet.
Build saving for Christmas into your budget
You should now have a good idea of what you can save and include it within the budget.
Depending upon your total needs for presents, divide this amount by the number of weeks left you have until the holidays and start saving for Christmas. So you decide what to put in each week as a gift.
You'll know if your weekly savings are enough to reach your savings goal or if you'll need to save more money every week. If you start saving money in advance, you'll have enough time to put the extra money you'll need into your weekly savings.
Create a Christmas Savings Plan
Christmas is a time for family, friends, and of course, gift-giving. But it can also be a time of financial stress, especially if you're not prepared. That is why it's so important to Create a Christmas Savings Plan so that you can start saving for Christmas now.
There are a few different ways to do this. Our favorite option is to set aside a certain amount of cash each month specifically for Christmas presents.
Some people might suggest putting all your Christmas shopping expenses on a credit card and paying it off over time. STOP! DON'T DO IT! We strongly advise against this last option. The last thing you want to have after Christmas passes is dealing with credit card debt.
Whichever method you choose, the key is to start saving for Christmas early and be consistent. That way, you won't have to worry about scrambling to come up with the money at the last minute. And you can enjoy the holiday season without any added stress!
To save enough for your holiday shopping season, determine how much money you plan on putting in and multiply the sum with how long you can wait for a purchase.
This is the number of dollars needed for a Christmas fund. To estimate your total Christmas savings goal, you should make the following list. This is useful as a reference to your expenditures for the past year. Maybe you'll search for prices on items and find them.
Set up a Christmas savings account
Once your money is saved for Christmas, the first thing is to make one for purely holiday purposes. When setting up an individual high-yield savings account for your Christmas presents, your money will be saved more efficiently.
It will also help you track your holiday savings. When selecting your Christmas savings account, you have several different options.
Open up a designated Christmas savings account to use as a sinking fund
Once you decide how much you need to save for Christmas, you can determine how to arrange it so you do not spend that money. Many people use sinking money as an opportunity to get ready for the gift-giving season and save money. To accomplish these goals, a savings account is created, which is designed to save for Christmas and designated accordingly. Maybe you can automatically deposit the money. You should not be able to easily transfer cash from one to another; otherwise, you may spend more than you want.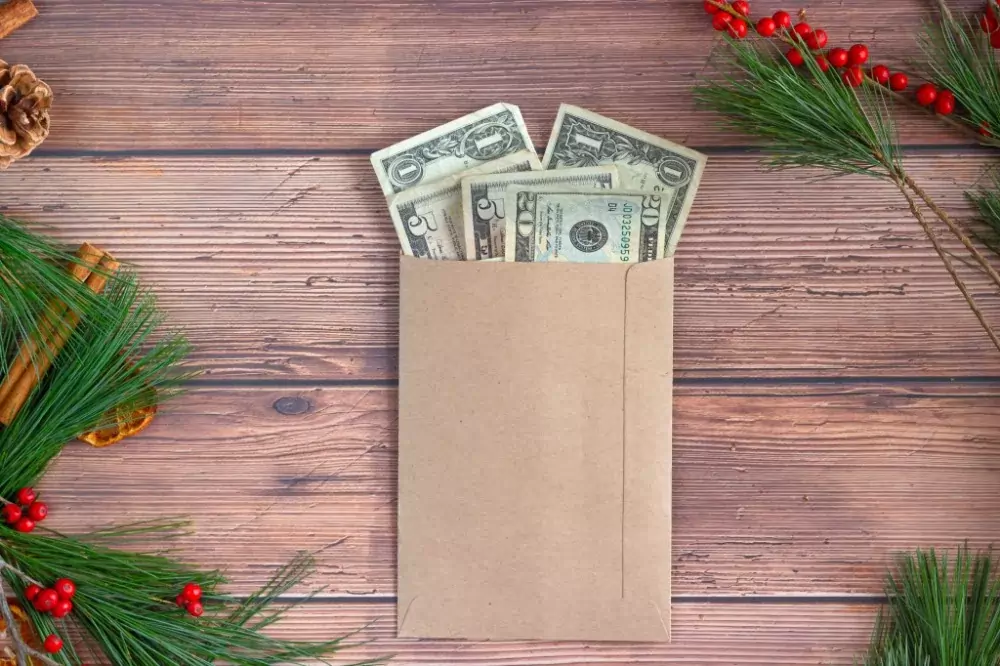 Make sure you actually save your savings
When it comes to saving fro Christmas, it's important to have a plan and stick to it. Many people have good intentions for saving but wind up spending their extra cash on unnecessary items. Here are a few tips to make sure you actually save your savings:
1. Have specific savings goals in mind. Whether you're saving for just one gift for your love one, or you are planning to surprise your whole family of 20+ members, set a specific number for each person you are planning to surprise.
2. Don't spend your extra money on unnecessary items. Buying more stuff than you originally planned is the easiest way to derail your savings plan.
3. A garage sale might be a place where you can be pleasantly surprised. This week, a lady in Texas bought a bust in a Good Will store for $34 and ended up being an original but from the Roman Empire!
4. Keep track of your expenses. When spending time arrives, keeping track of how much you have spent will help you avoid accidentally spend more than what you originally thought and see where you can cut back to get back on track.
5. Automate your savings account.
Make saving money automatic
You can save for Christmas without even thinking about it. You can automatically make withdrawals from an individual bank account and then have a good amount to spend in December. You can save money on holidays by putting them in your monthly holiday budget, and the money can be automatically converted into savings before payday if necessary!
Reduce your expenses now
How can one reduce the costs at Christmas time? So use all the money and donate to a savings account for the holidays. Is there any way to get rid of the clutter? I bet you have more cash available to spend for the holidays! Whatever your decision, make sure you have enough money for your family holiday.
Start earning gift cards and cashback for gifts
One day I was talking to a person, and she said if she wanted to save money for Christmas presents. A way to earn money or dispose of more money for free is by earning gift cards and cashback for presents. It's a clever way to get something you want for free and an easy way to simplify your day!
I've listed a couple of best apps and websites that I think are 100% legit. Rakuten is an online shop that lets customers get cashback by buying products online. Make sure everything you want will fit within the budget.
How much the average person spends on Christmas?
The cost of the holiday. Americans spend an average of $976 each on Christmas presents alone. This does not include travel, food, or fun for Christmas. Occasionally people believe that if you buy inexpensive Christmas presents, you're actually spending less, but truth be told, things add up quickly.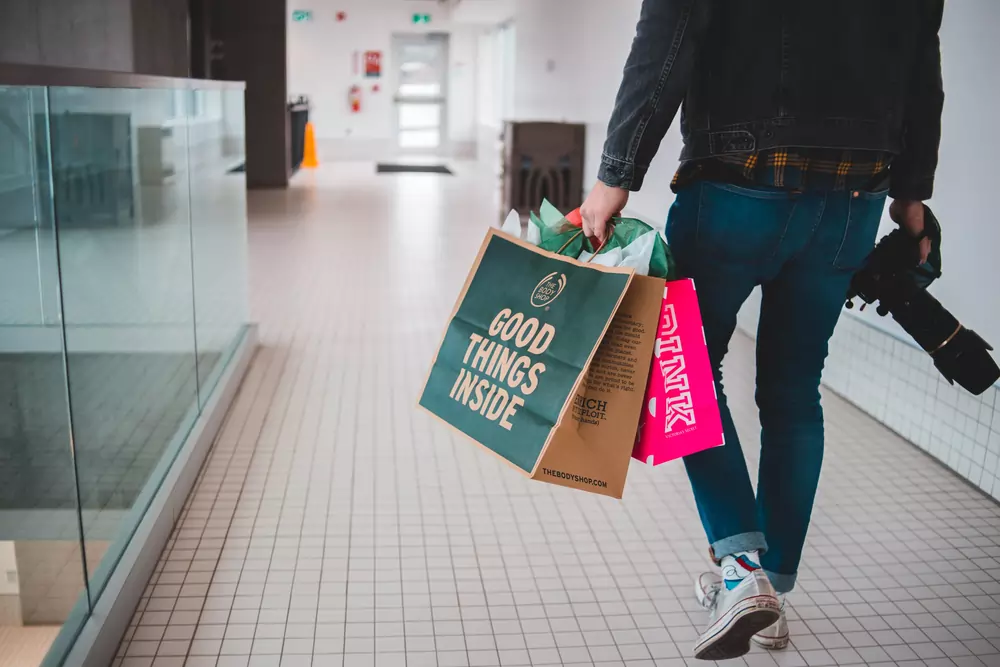 Mistakes to avoid when saving for Christmas
Christmas is a time for family, friends, and giving. Unfortunately, it can also be a time of overspending and debt. If you're looking to avoid these pitfalls, here are some mistakes to avoid when saving for Christmas:
1. Don't start shopping too late. The later you start, the more likely you are to spend more money than you intended. Start shopping sooner than two weeks before Christmas.
2. Don't buy too cheap gifts or too expensive presents. They may be cheaper in the short term, but they often end up being more expensive in the long run because people tend to replace them more often. Ensure you buy quality gifts that will last.
3. Don't buy unnecessary gifts. Ask yourself whether each person on your list really needs a gift from you this year.
How to spend less on gifts while shopping during the holiday season?
The holiday season is a time when many people like to surprice their loveones. However, if you are looking to spend less on gifts while shopping during this time, there are a few things that you can do.
One way is to use old gift cards that you may have lying around.
Another way to save is to take advantage of free shipping offers when shopping online.
Finally, try withdrawing cash from your bank account instead of using your debit or credit card. That way you will be more conscious of the expenses you pay during this season.
By following these tips, you can save yourself some money while still being able to buy the presents that you want.
How to save money when you are planning Christmas on a budget?
Tell us the best way to save for the holiday season so that we can spend the rest of our time securing a good holiday!
Get creative with your Christmas gift-giving
Christmas is a time when people exchange presents with one another. It is a time when people need to save up to buy presents for their loved ones. However, there are ways to get creative with your Christmas gift-giving.
One way is to shop online. There are many stores that offer free shipping and great deals during the Christmas season. This can help you get the presents you want without spending a lot of money, especially on shipping costs.
Another way to get creative is to buy presents that are not commonly given as gifts. This can include things like gift cards, food items, or even experiences such as tickets to a show or a day at the spa.
Finally, you can also be creative with the wrapping of your presents. You can use different materials like cloth, paper, or even leaves and berries from outside.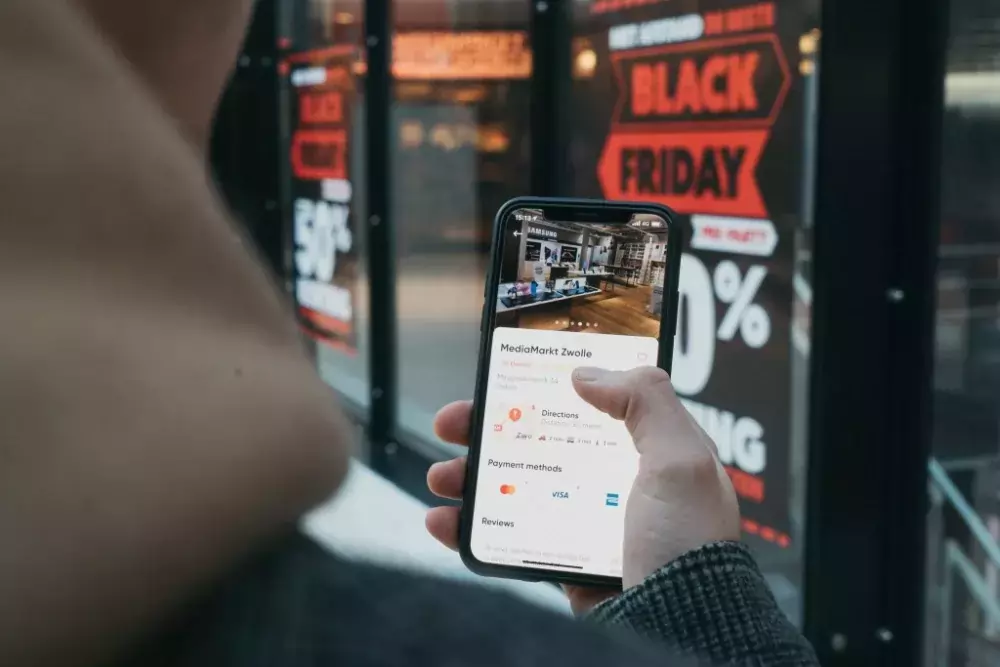 Plan your Holiday Spending ahead and shop smart
November brings an end to selling. This is another time where we often fall into a pre-determined position with all kinds of ads. Having a strategy can be very beneficial, but a lot of the players will stick to their guns if you follow the plan.
It's very important that you shop online and start sending your presents early. Getting into the stores is the best way to plan it. Find the days you spend at your local store and the things that you buy.
Finally, the money you've saved should be left at home and used. Remember, Christmas shopping is all about minimizing your holiday debt. You can also check the app if there is an app for cashback.
Stay motivated to save money for Christmas
As I often advise, there should be any costs that can be cut or spent less. It's probably an excellent time to decide what activities your family can do while school's out.
Libraries usually have excellent programs during the summer for kids and adults. Unless you're single, you may travel less or have fewer options for free.
So while you're looking at your numbers, make sure to take some time free for yourself as part of the Christmas season.
Button line
So, whether you're just starting to save for Christmas presents or you have a few weeks left and are feeling stressed out, hopefully, the tips in this article will help you out.
Remember, it's not about getting the perfect present - it's not about holiday spending, it's about sharing time with your loved ones and making memories that will last a lifetime.
Let me know in the comment below how you saved for Christmas this year!