Robo advisors: Everything you need to know
Mar 23, 2022
Robo Advisors are becoming more and more popular with investors. But what are Robo Advisors, and how do they work? In this article, we will discuss Robo Advisors in detail. We will cover what they are, how they work, and the pros and cons of using them.
We will also answer some common questions about Robo Advisors. By the end of this article, you will have a good understanding of Robo Advisors and whether or not they are right for you!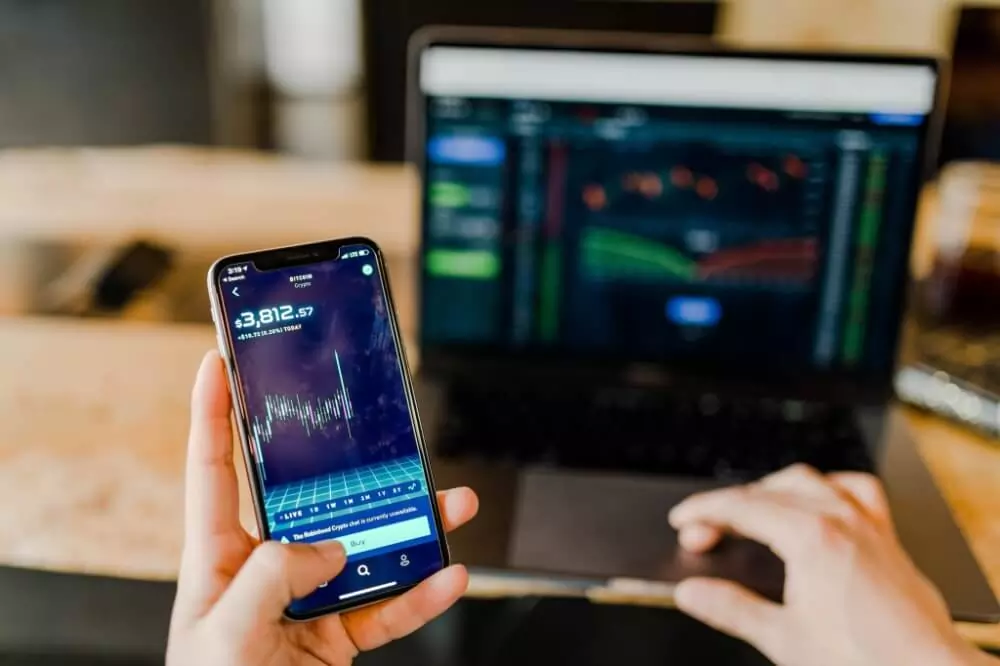 What is a Robo-Advisor?
A Robo-Advisor is an online financial advisor that provides automated, algorithm-based portfolio management services with little to no human intervention. Robo-Advisors are popular with investors who want to take a do-it-yourself approach to invest, as they offer a low-cost, low-risk investment option.
They are often used to manage individual investment portfolios and can be helpful for people who want to invest but don't have the time or knowledge to do it themselves.
Robo-advisor definition
Robo advisers and automated investment services utilize computer algorithms and software tools in building and managing your investment portfolio. Services vary between Automatic Rebalancing and Tax Optimization and are generally minimal to no human interaction — although some provide human support.
Traditional portfolio managers typically require large balances and Robo-advisors usually do not require minimums. Unlike other Robo-consultants, this is very easy to start investing and can even be done in minutes. How do we choose a good adviser based in your field? Find out why you need the advice of an investment advisor.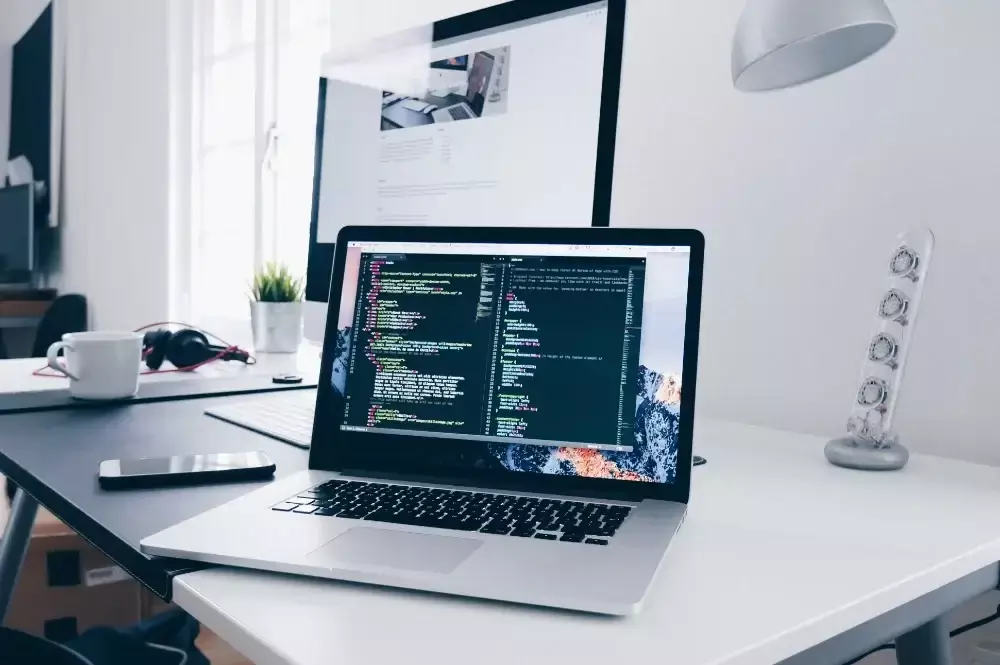 What was the first Robo-Advisor?
The first Robo-advisor, Betterment, launched in 2008, with the initial purpose of rebalancing assets within target-date funds. It sought to help manage and grow investor assets through automated portfolio management services.
Robo-advisors are a recent innovation in the financial advisor services industry, and their popularity is growing rapidly. They are computer programs that create and manage portfolios of securities, usually, Exchange Traded Funds (ETFs), for investors. Robo-advisors offer a low-cost alternative to human advisors and can be used by investors of all wealth levels.
How do Robo-Advisors work?
Robo-advisors are a type of online financial advisor that provides automated, algorithm-driven financial planning services with minimal human interaction. They use computer algorithms to create and manage portfolios, which can be helpful for people who want to invest but don't have the time or knowledge to do it themselves.
Are Robo-advisors good for beginners?
Robo-advisors are automated investing platforms offering low fees and allowing for low initial balances to be set up. This means this product offers good value to investors, particularly younger ones beginning their journey with this product.
Can I get rich from Robo investing?
What does it cost? Robo-advisers typically charge a certain portion of their own assets to you. The industry standard is 0.25 per annum, although the rate is often more and less. If you put $10,000 into an investment, then you are paying $25 annually.
So can you really get rich from using a Robo-Advisor? The answer is yes and no. Yes, you can definitely make money by investing with a Robo-Advisor, but no, you probably won't become a millionaire overnight.
Like any other form of investing, there is always risk involved when it comes to your money. However, using a Robo-Advisor does come with some benefits. For one, Robo-Advisors are typically much cheaper than working with a traditional financial advisor.
Is Robo-advisor right for you?
If you decide that Robo-advisor may be the best solution you consider the following factors.
Most Robo-advisors have both private and tax-deductible accounts.
Various companies also handle trusts and many offer help with 401k management.
Minimum investment requirements. Typically, a Robo-advisor's minimum account size should exceed $5,000.
Portfolio recommendations. The first time you contact Robo-advisors, you're likely to be asked about the risk tolerance of the investor.
Do you need a Robo-Advisor?
Robovisors have fewer uses than most other types. If your financial condition is complicated, it makes sense that you should consult an experienced financial adviser. You could choose to consult another financial professional for advice.
In some situations, the client may require a tax expert and estate planning, attorney. The more complicated the financial system, the more likely you will have to hire an experienced financial advisor to support you.
Human financial advisor
Financial advisors prepare financial plans for their clients and help develop a detailed investment strategy or financial plan for meeting all their financial goals.
When you're looking for help with your finances, you may be wondering what the difference is between a financial advisor and brokerage services.
The main difference comes down to the services they provide and how they're paid for those services.
Financial Advisors are typically paid through a fee-based system for giving people advice on their money, while people who provide brokerage services are typically paid through a commission-only system, based on the products they sell you.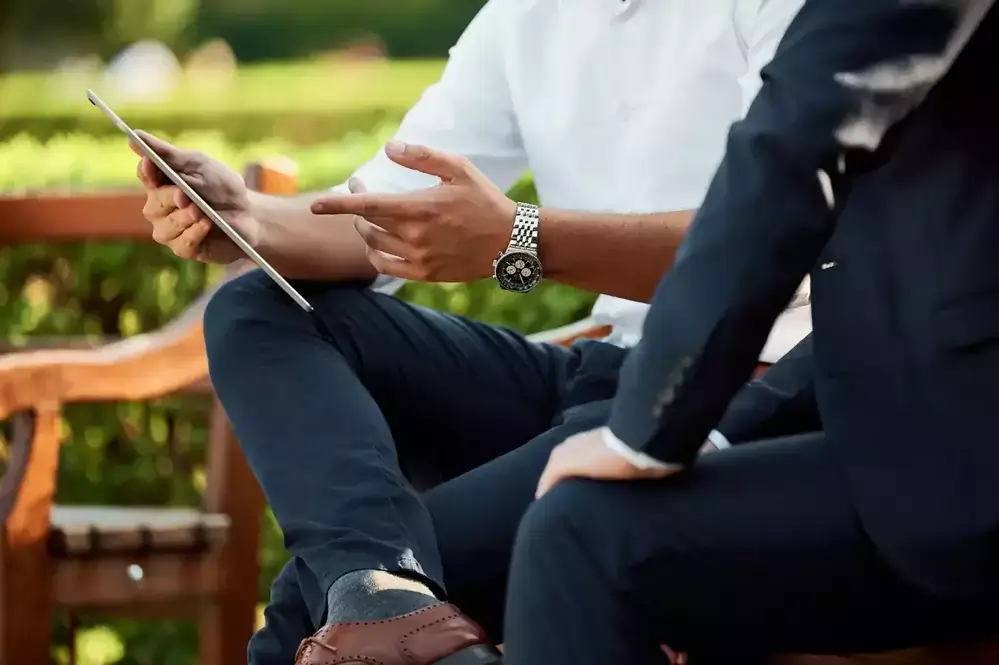 What are the benefits of using a Robo-Advisor?
Robo-advisors can be regarded by customers as an inexpensive alternative to conventional advisors. Online platforms offer similar services at a lower cost than traditional stores.
Most Robo-advisor companies charge flat fees annually for services under 5%. There's less than the typical 1%-4% charge incurred with the human financial plan (again in commission-based accounts). 7. Robovisors have much better accessibility. Our service has 24/7 availability if you use the internet.
Robo-advisors offer financial advice at a fraction of the cost of human financial advisors
Since Robo-advisors use computer algorithms to manage client portfolios, they usually require only a small initial investment, and many offer free or low-cost services. In addition, most Robo-advisors do not charge commissions on investments, which can save you money in the long run.
Robo-advisors are perfect for retirement planning
This type of advisor is ideal for those who want to take a hands-off approach to their automated investing and want to invest their money in a way that is automated and tailored specifically for them based on their risk tolerance and timeframe.
Robo-advisors can be used to invest in stocks and balance portfolios
Robo-advisors are a type of financial advisor that uses technology to help people invest in stocks and balance their portfolios based on their risk tolerance.
They can provide advice for people with all levels of investment experience, and they are a great option for people who want to invest but don't have the time or knowledge to do it themselves.
Robo-advisors typically use algorithms to create and manage portfolios, which helps them keep costs low. They also offer a wide variety of services, making them a great choice for people who want to outsource their investing.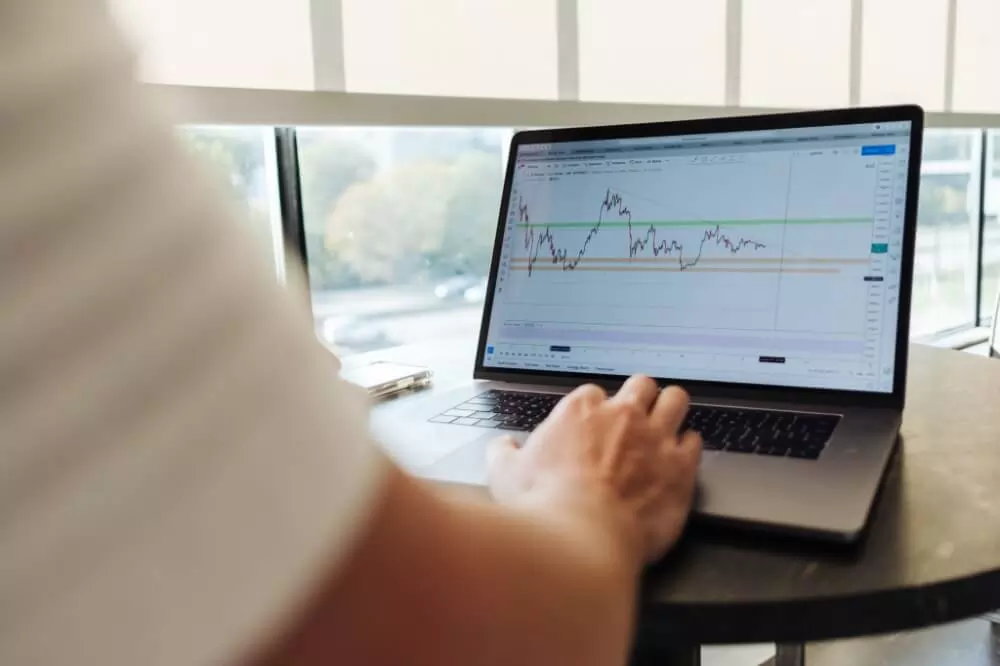 Portfolio rebalancing
Portfolio rebalancing and asset allocation are two important aspects of investing that can help investors reach their financial goals. Rebalancing is the process of returning a portfolio to its original asset allocation, while asset allocation is the distribution of assets among different investment categories.
There are many factors to consider when rebalancing an investment portfolio, including the investor's age, risk tolerance, and time horizon. Asset allocations are also affected by these factors, as well as market conditions and current economic trends.
Many Robo-advisors utilize the most current portfolio theories (or variants) to develop passive index-linked portfolios. When a Robo adviser is established, the portfolio is monitored to maintain optimal asset class weighting even if prices are changing. Robo-Advisor combines this with banding for rebalancing. Each security is assigned a specific target weight and a tolerance range. An allocation strategy could include 45% of emerging markets equity stocks, 30% blue chips, and 30% government bonds.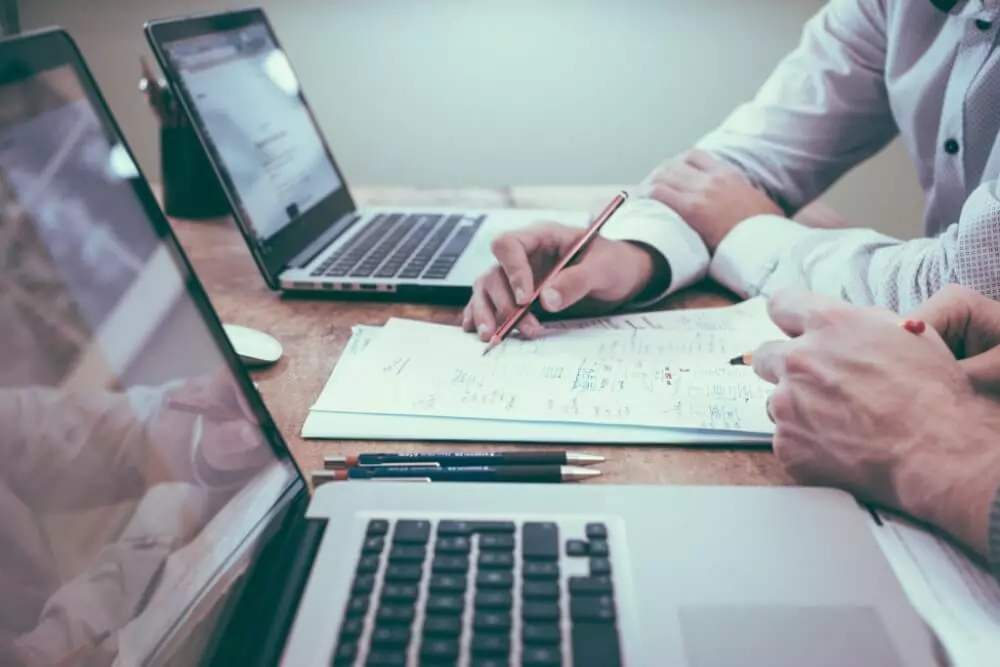 What do Robo-advisors cost?
The cost is lower for a Robo advisor than for the typical human financial advisor. Generally, a company charges from 0.25% to 0.56% annually but there are also free options such as Assist in Automating Investment.
Like most financial advisers, fees are paid based on the assets you own. For accounts under 10k, your annual fee could be as little as $25. In general, fees are withdrawn from your accounts, paid pro-rated, and charged monthly or quarterly. Fees are not usually paid for Robo-consulting.
What is the disadvantage of using a Robo-advisor?
Flexible. Generally, Robo-advisors can't help if you are trying to sell call options within a portfolio of stock. It is possible to make sound investment decisions beyond the investment algorithm.
Shortcomings of Robo-Advisors
In recent years, the introduction of a robotic-aided financial services platform was successful in reducing barriers to the common consumer market. Because of the new platform, financial planning can be accessed by anyone, and not only wealthy individuals and companies.
Some industry experts are still skeptical of how a digital advisor might work as a universal solution to wealth management. Despite their technological ability and lack of presence, Robo-advisors are often criticized as lacking empathy and sophistication. They provide excellent starting tools for people with small accounts with limited investment experience.
How to use a Robo-Advisor
A Robo-Advisor is an online investment advisor that provides automated, algorithm-driven investment advice. Robo-Advisors are a good choice for investors who want to take a hands-off approach to their investments or who don't have the time or knowledge to manage their own investments.
How to choose a Robo-Advisor
When choosing a Robo-Advisor, it's important to consider the fees, investment options, and customer service. You should also read reviews to get an idea of how satisfied other customers have been with the service.
Most Robo-advisors are also members of the Financial Industry Regulatory Authority (FINRA).
One thing you can do to ensure a Robo-advisor is reputable is to check their registration and licensing with FINRA. FINRA is the regulatory body that oversees the securities industry in the United States, and all registered brokers and investment advisors must be members of FINRA.
You can easily check a Robo-advisor's registration and licensing on FINRA's website. Just enter the advisor's name or company name into the search bar, and you'll see all of the information about their registration and licensing. This includes things like their FINRA member number, disclosure documents, and disciplinary history.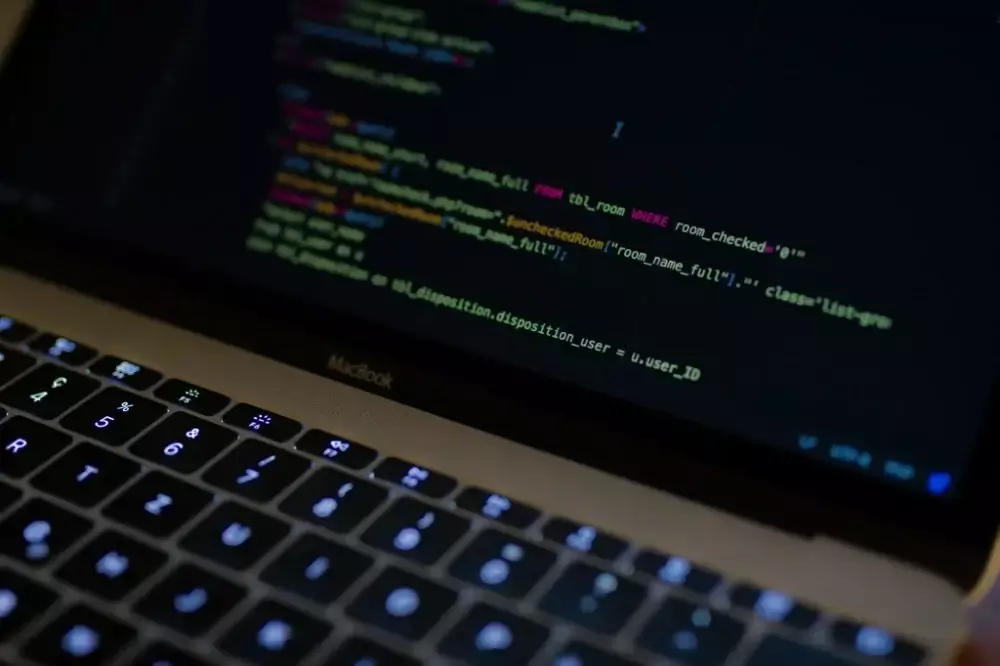 What should I look for in a Robo-advisor?
Firstly, take note of what you have received. Most Robo-advisors now use tax rebalancing without removing extra fees or using automatic harvesting and rebalancing. Compare costs for every Robo-Advisor.
Hiring a Robo-Advisor
Opening Robo-advisors typically involves answering an online form with a short risk assessment. Many people are able to connect their bank accounts directly to their Robo-advisor accounts for quick and simple funding.
The hallmarks of automation services are the ease to use online. However, most digital platforms are more targeted to specific demographics — particularly the millennial investor.
What are the different types of Robo-Advisors?
There are three main types of Robo-Advisors: those that provide financial planning and investment advice, those that provide tax advice, and those that provide legal advice.
Comparison of the top Robo- Advisors
There are many Robo-Advisors to choose from when looking for an Advisor service. So, how do you decide which one is best for you? Each Robo-Advisor has its own set of pros and cons, and it can be tricky to figure out which one is the best fit for your specific needs.
One important thing to keep in mind is that not all Robo-Advisors are created equal. Some offer a wide range of services, while others focus on more specific areas like investment management or tax optimization. It's important to do your research and find the one that fits your unique needs.
Another thing to consider is cost. Most Robo-Advisors charge a management fee, which can vary depending on the company you choose. So, make sure you understand all the fees involved before making a decision.
SoFi and Vanguard are two leading providers of Robo-advisors
If you're looking for help managing your money, Vanguard Personal Advisor Services may be a good option. For a minimum account balance of $50,000, you gain access to a team of financial advisors who can help with investment planning and more. Advisors typically charge a 0.30% fee on assets under management, which can add up over time. However, this fee may be worth it if you don't have the time or inclination to manage your own portfolio.
SoFi's automated investing service is a "Robo-advisor" that provides investors with a low-cost and convenient way to invest their money. SoFi's Robo-advisor is designed to be easy to use, allowing investors to get started quickly and easily.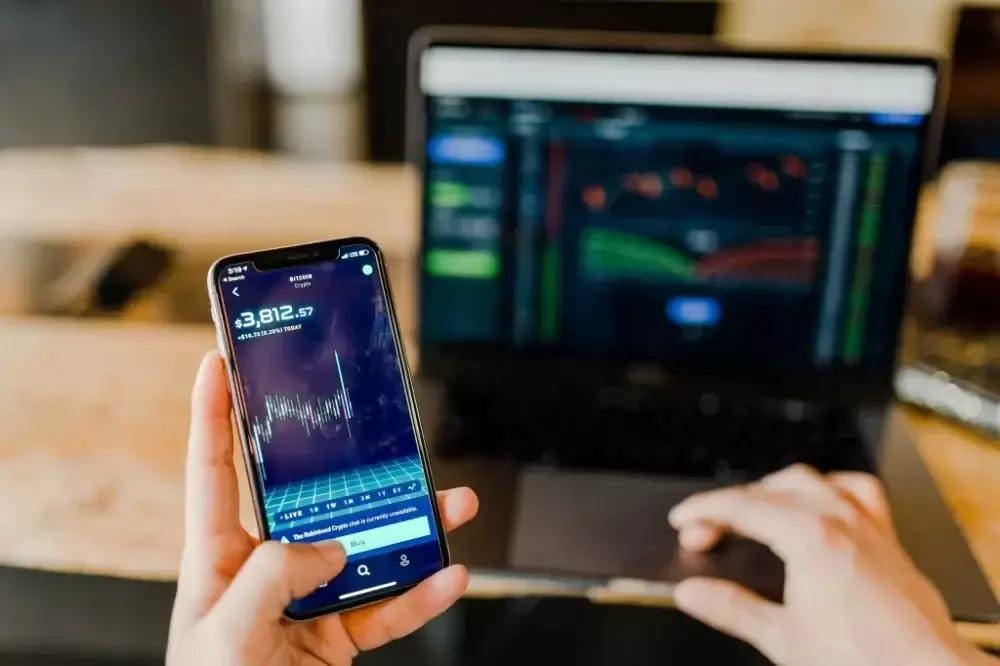 Robo-advisors are typically cheaper than human financial advisors, but will also often provide less personal interaction. This can be a good option for those that want to invest on their own, but do not want to do the research themselves or pay the fees that human financial advisors charge.
Let me know in the comment below if you have any other questions about Robo Advisors that we didn't cover here.